Small-Capacity Steel Shell Furnaces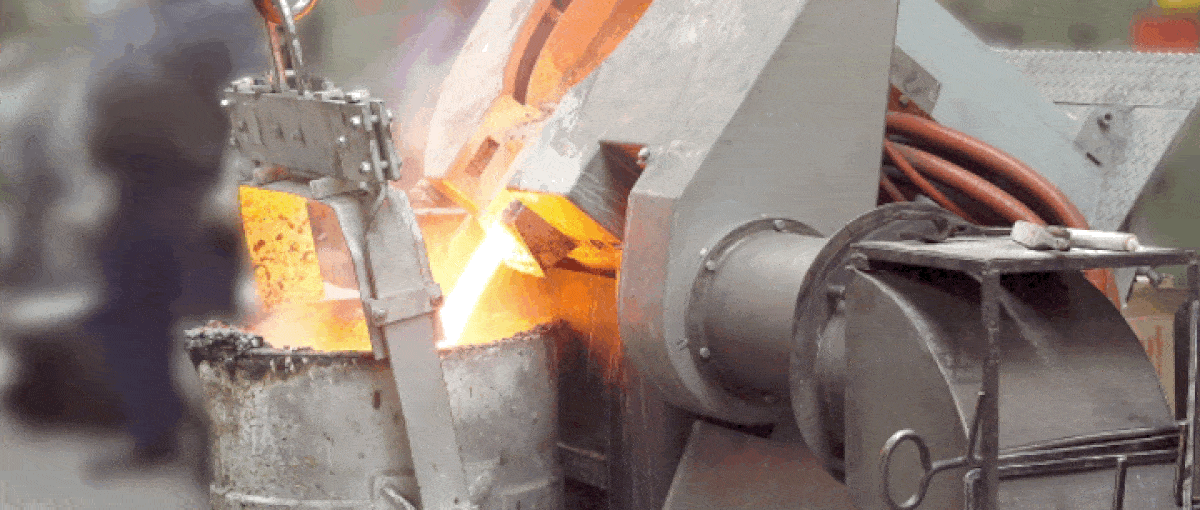 Our Small-Capacity Steel Shell Furnaces offer high operational efficiency with a wide choice of capacities in an economical package.
Based on our Heavy Steel Shell Furnace technology, the Small-Capacity Steel Shell Furnace offers all the advantages of this proven furnace design but in a smaller package. Small-Capacity Steel Shell Furnaces have a proven "free breathing" coil design which uses heavy section copper tube for maximum efficiency. Together with full shunt coverage, these furnaces allow higher power density. Their maximum coil support minimizes refractory stress for long lining life. For reduced wear on power leads, Small-Capacity Steel Shell Furnaces are designed with side entry power lead connections. Small-Capacity Steel Shell Furnaces are also built with cast ceramic tops and bottoms.
Features
| Standard Features | Optional Features |
| --- | --- |
| High-Power Density Coils | Manually Operated Furnace Cover |
| Steel Shell Protection | Hydraulically Operated Furnace Cover |
| Side Entry Power Connection | Fume Collectors and Hoods |
| Cast Ceramic Mix Tops and Bottoms | Safety Pit Guards |
| "Free Breathing" Coil Design | Single, Double Trunnion, Lip Axis Pouring Geometry |
| | Push-Out Lining System |
| | Load Cells |
| | Weigh Frames |
Safety and Advanced Options
Safety Options and Retrofits are critical for guarding your equipment against possible failures. To improve each units overall efficiency and safety, Inductotherm provides options that can be retrofitted as needed to provide you with the most advanced equipment without replacing entire units, which include:
Close capture furnace fume covers assist our customers with MACT compliance. We offer a full range of covers that can be retrofitted to almost all large and small Inductotherm coreless induction furnaces, new and existing. These covers are designed to effectively collect smoke, dust and airborne pollutants during all phases of furnace operation. The Vortex™ extraction hood is a high velocity hood that offers many benefits including less escaped fumes and better access. 
Lining Push-Out Systems for furnaces greatly reduce the time and labor for refractory lining changes by using a large movable plug to push out the entire lining in just minutes for easy disposal. It reduces exposure of foundry personnel to refractory dust which improves working conditions along with profitability and productivity.
Advanced Options for Precise Pouring
Small-capacity Steel Shell induction melting furnaces with an optional double-trunnion, hydraulic tilt design offers the precision pouring control you need if your induction melting and casting operation requires a precise pour into a stationary opening. This design features two separate pivot axes for a smooth and controlled pouring action. As the double-trunnion, hydraulic tilt furnace is tilted for pouring, the pivot point moves from the first axis, which is closer to the center of the furnace, to the second axis, which is in line with the tip of the pouring spout. This carefully designed tilting mechanism ensures minimum travel of the molten metal stream once pouring has started, while providing maximum "reach". The double-trunnion, hydraulic tilt Small-capacity Steel Shell furnace's smooth and controlled pouring action makes it ideal when an exact pour position must be maintained. This action also permits faster controlled pouring.